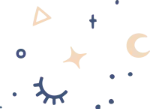 FOR STOPPING IN TO SAY HI!

At Clean Beauty Cult we believe that simple beauty rituals, natural ingredients and handmade potions are the key to cult-worthy skincare.

Clean Beauty Cult started out in 2015 with 5 simple products under a different name (The Portland Girl). We've loved using our skincare studio as a base for testing and growing our product line. What better way to see how well a product works than to test it on the clients who come to see us every month for skin care services? If that's not accountability, I don't know what is!
We needed to create a line of skincare that met our artisanal standards, balanced the skin and just as importantly, didn't break bank (and we think we've done just that!)
If you're new here, let our Beauty Oracle reveal your perfect skincare routine or read more about our ingredients below. If you're up for a good read, we also have a blog where we share our skincare tips and tricks.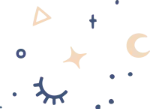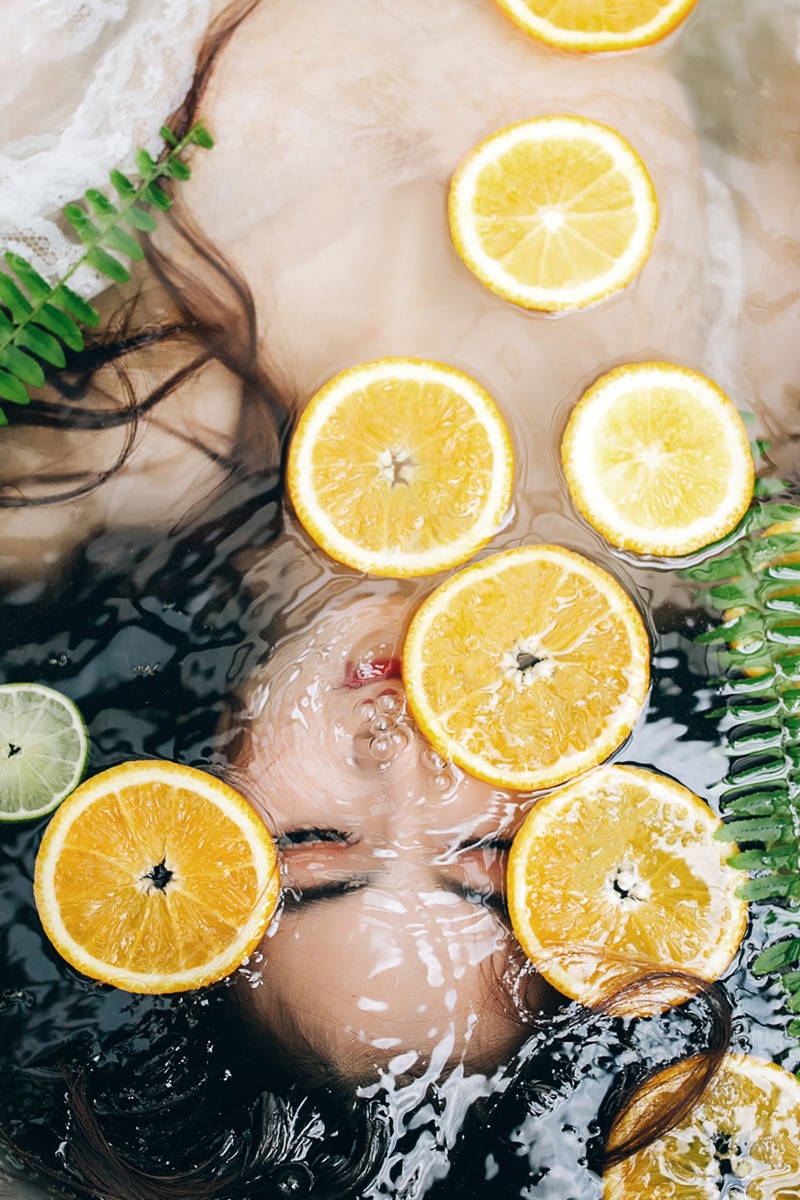 Clean Beauty is dedicated to using products and ingredients that will not cause you or your skin harm.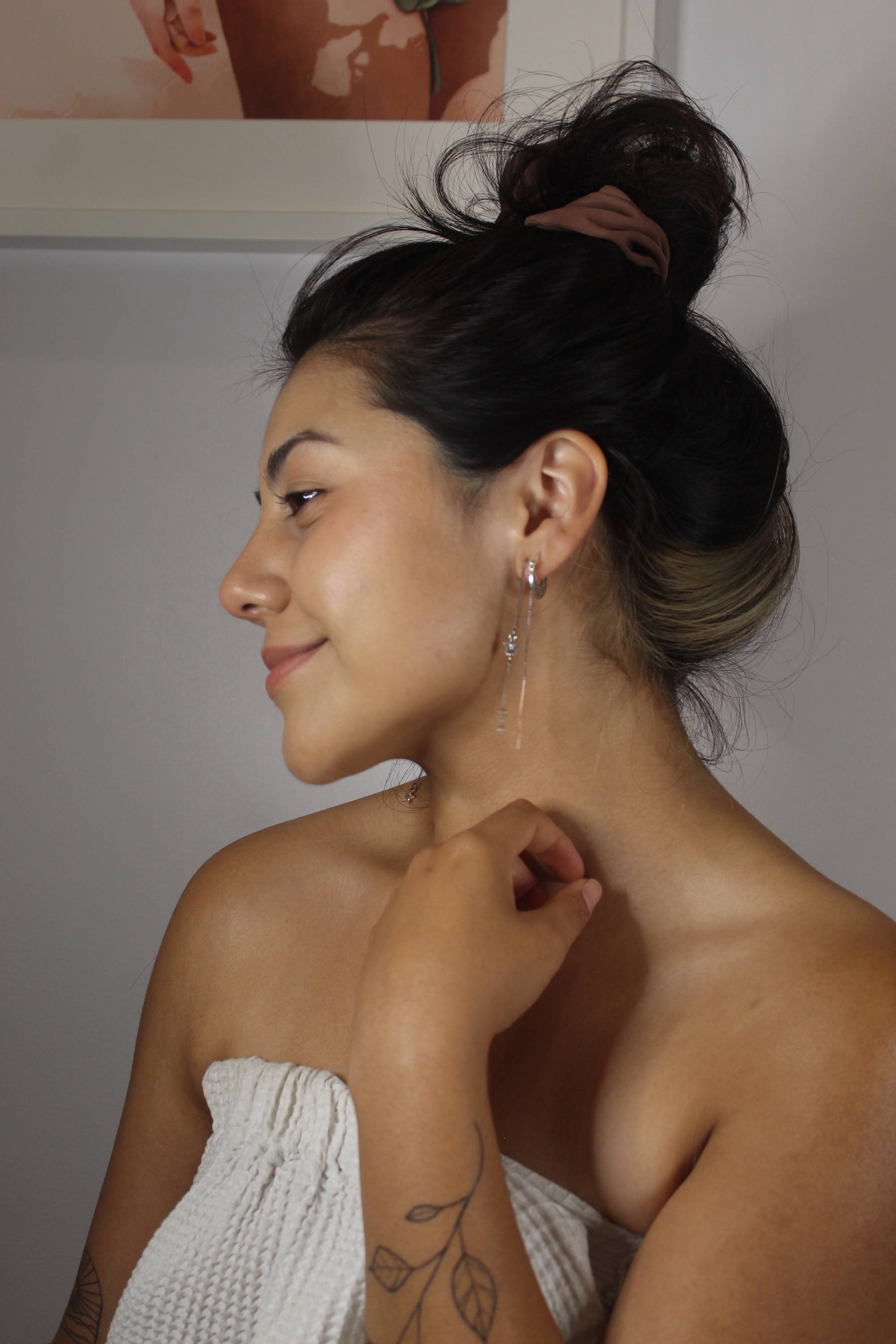 Confused about what your skin needs? Skin care doesn't have to be complicated, time-consuming, or expensive.
Figure out what each product does so you can spend less time reading labels and more time showing off your beautiful skin!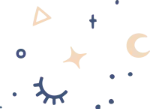 frequently asked questions
WHAT IS THE SHELF LIFE OF CLEAN BEAUTY CULT PRODUCTS?
As with most natural product lines, the shelf life is limited due to the use of more natural preservation agents. 6-12 months is the expected shelf life. Most orders are made the same month that the order is placed, maximizing the shelf life once you receive your products.
HOW CAN I INCREASE THE SHELF LIFE OF MY NATURAL PRODUCTS?
The less air or bacteria that enter your products, the longer they will last. Try using a dedicated metal scoop to get your eye creams, moisture creams and masks out of their jars. This is more hygienic than using your finger.

Don't allow water into your face oils as this will make them turn rancid more quickly. Different oils have different shelf lives, but in general, you want to work your way through your face oils in a 6 month period to gain the most benefit from the antioxidants.
HOW OFTEN DO I NEED TO RE-ORDER MY CULT CLASSICS KIT?
Our kits are designed to last about 3 months. But each person is unique in the amount of product that they use, so for some, they may be ready to purchase more in 2 months and others in 4 months.
WHAT INGREDIENTS DO YOU USE?
Allspice Powder- Spice made from the dried berries of a plant known as Pimenta Dioica. It has wonderful all around benefits, but in skincare it is used as an anti-aging ingredient. It is an antioxidant and assists with stimulating collagen production. (5)
Aloe Barbadensis (Aloe Vera)- Succulent plant species of the genus Aloe. Antimicrobial, healing, and moisturizing.   (2, 7)
Anthemis Nobilis (Roman Chamomile) Distillate- Colorless to pale yellow limpid liquid distillate obtained by steam distillation of the flowers. Calming and soothing for dry, sensitive, and irritated skin. (1)
Aqua- Water primarily used as a solvent to help dissolve ingredients in preparations. It is used to form emulsions in which the oil and water components of the products are combined to form creams and lotions. (1, 2, 3, 4, 5, 6, 8, 9, 10, 11, 13, 14, 15)
Argania Spinosa (Argan oil)- Plant oil produced from the kernels of the Argan Tree native to Morocco. It is full of Vitamin E and composed entirely of essential fatty acids that are beneficial in preventing wrinkles and keeping skin nice and hydrated. (13)  
Arnica Montana (Arnica flower extract)- Extracted from the dried flower heads of the plant. Reduces flaking and restores suppleness. Healing, antiseptic, anti-inflammatory and pain relieving properties. (1)
Ascorbic Acid (Vitamin C)- Natural water-soluble vitamin found in citrus fruits and green vegetables. An essential nutrient that cannot be produced in our system but is required for collagen production, tissue repair, and for the synthesis of neurotransmitters. Powerful antioxidant that is beneficial in evening skin tone, is skin-brightening, and hyperpigmentation-correcting. (5)
Avocado oil- Rich in Omega-3 fatty acids, vitamins A, D, and E which makes it excellent for moisturizing and nourishing the skin. (7)
Bacillus Ferment- is an enzymatic exfoliant used to exfoliate the skin and is a mild but effective alternative to alpha hydroxy fruit acids and is active at a mild pH range. (6)
Bergamot- is a fragrant citrus fruit from the tropical, Citrus bergamia plant. Common throughout the Mediterranean, the fruit is the size of an orange, yet similar in color to a lime, or even yellowish, depending on the ripeness. (2)
Bilberry Fruit Extract- Bilberries are small blueberries native to Northern Europe. Bilberries are rich in anthocyanins, which are antioxidants that may reduce markers of inflammation, and reduce or eliminate bruising by stabilizing collagen, increasing intracellular vitamin C levels and strengthening capillaries. (5)
Botanical Extracts- concentrated plant materials providing therapeutic properties, which have been extracted through a variety of methods. (7)
Butyrospermum Parkii (Shea Butter)- is the creamy fat extracted from the nut of the African butyrospermum parkii tree. It's an effective nourishing natural moisturizer. (9, 11, 12)
Calendula Flower Extract- The fresh Calendula flower petals are soaked in water and then the herb extract concentrate is filtered out. Calendula has supportive and nourishing qualities which nourish the skin, and is calming and soothing. (1)
Caprylyl Glycol- is an alcohol derived from caprylic acid, which is found naturally in palm and coconut oils. It is a moisturizer, a humectant which is a hydrating ingredient that works by attracting water to and holding it to the skin. It also has preservative- like properties and helps products spread and absorb easily into the skin. (6, 9)
Carbomer- are thickening agents that help to control the viscosity and flow of cosmetic products. They have the ability to absorb and retain water. (7, 8)
Chamomile Extract- The word chamomile refers to a range of different daisy-like plants, which are members of the Asteraceae family. The healing properties come from its daisy-like flowers, which contain therapeutic substances such as volatile oils and flavonoids. The oil extract has anti-inflammatory properties, soothes redness and irritation. It is an all natural remedy that also contains antibacterial properties. (1)
Chamomile Hydrosol- Aromatic chamomile water created via water steam distillation. (4, 11)  
Cinnamon Bark- Highly treasured and multipurpose herb. Cinnamomum verum is a warming herb that is stimulating to the circulatory system and soothing to the digestive system. (5)
Cocamidopropyl Betaine (Coconut Derived Surfactant)- Surfactant produced via synthetic process, derived from coconut oil. Used for its thickening and foaming properties.
Coconut Oil- Extracted from the kernel or meat of mature coconuts. (1)
Cocos Nucifera (Coconut) Liquid Endosperm- Coconut water which is harvested from the flesh of fully developed coconuts. It is the liquid endosperm of green coconuts. (1, 8, 10, 12, 15)
Coffea Arabica- Oil extracted from the beans of the coffee plant. Contains a rich source of antioxidants. It is used as an anti-aging ingredient because of its restorative ability in smoothing fine lines, and making skin feel nice and soft. (11)
Cucumis Sativus (Cucumber) Distillate- Liquid expressed from the fresh pulp of the cucumber during steam distillation. Skin conditioning and mild astringent, aids in removing dead skin cells, alleviates inflammation. (8)
Cyamopsis Tetragonoloba (Guar Gum)- Extracted from guar beans. It is emulsion stabilising and used as a gelling agent. (1,2)
D-Panthenol (Pro Vitamin B5)- Pantothenic acid is a soothing moisturizing humectant that means it can help the skin attract water and then hold on to it. Its main purpose is to moisturize the skin, while also providing anti-inflammatory abilities. (4,8)
Dipalmitoyl Hydroxyproline (Plant Peptide)- Is a plant derived collagen amino acid and is created to combat aging skin. It is an anti-aging active ingredient that strengthens, moisturizes and rejuvenates the skin. (10,12)
Edelweiss Extract- Edelweiss is a member of the daisy family. The extract is derived from the flower, and is an excellent ingredient that has antioxidant and skin-soothing abilities. (4)
Emulsifying Wax NF- Complete vegetable derivative that is used to create oil-in-water emulsions and helps them combine. (6, 7, 9, 10, 11)  
Ethylhexyl Olivate (Sensolene)- Colorless and odorless natural emollient made from olive oil. It is a moisturizing ingredient that improves the spreading of creams and lotions. (7,10)  
Geranium EO- Is derived by steam distillation of the leaves of Pelargonium graveolens. It has many qualities but it is also a highly effective anti-aging ingredient. It can tone and protect your skin while also reducing the appearance of fine lines. (6)
Ginger Root Powder- Is a highly valued and reliable herb that has toning, antioxidant and anti-aging properties. It can aid in minimizing the appearance of scars with its antioxidant and anti-aging abilities. (5)
Gluconolactone- Is a poly-hydroxy acid (PHA) that is beneficial to your skin in two ways. Firstly, it acts as a chemical exfoliant that dissolves the dead, dry cells on top of your skin. Secondly, it acts as a humectant and hydrates your skin by attracting water to it. It is considered safe for most skin types, including sensitive skin. (12)
Glycerin- Safe polyhydric alcohol that is also naturally also in our skin. Moisturizing humectant that assists in keeping skin lipids healthy. (1, 2, 5, 11, 12, 15)
Glycine Soja (Soybean) Protein- It is a protein obtained from the soybean for its antioxidant and skin softening properties. (11)
Glycolic Acid- Is an alpha- Hydroxy acid (AHA) that is an exfoliant for your skin. It gently lifts off dead skin cells which leaves you with smoother, brighter skin. It can help reduce hyperpigmentation and the appearance of wrinkles. AHA's are also humectants which help keep your skin moisturized. (5)
Glycyrrhiza Glabra (Licorice) Root Extract- Acts as an anti-inflammatory to reduce itchy and inflamed skin. It also contains strong antioxidant abilities and protects the skin from the sun and free radicals. (4, 6)
Green Tea Extract- Contains Polyphenols which are micronutrients that we get through certain plant based foods. A major polyphenol in Green Tea Extract is ECGC which contains anti-inflammatory properties, aids the skin in retaining moisture, and assists in reducing sebum production. (4)
Hyaluronic Acid- Is a skin-identical moisturizing ingredient that is already naturally in our skin and is a humectant. Humectants behave like a sponge keeping your skin nicely moisturized. (1, 8, 10, 11, 14, 15)  
Hydrolyzed Rice Protein- Is a protein from rice bran that has been modified to make it water soluble. It is a great vegan, gluten- free moisturizing ingredient. (11)
Hydroxyethyl Cellulose- Is a water soluble gelling and thickening agent that derives from cellulose. It makes the products easier to apply on your skin. (12,15)
Jasminum Officinale (Jasmine EO)- Has a sweet fragrance and is derived from the white flowers on the Jasmine plant. It is known to be moisturizing and skin soothing. (12, 15)
Jojoba Beads- Jojoba is a plant native to North America and the bead is created out of the liquid wax ester. The smooth shape avoids microscopic tears on the skin's surface. They are created to dissolve gently while exfoliating your skin. (6)  
Lactobacillus (lemon peel ferment extract)- Lemon peel ferment extract can assist in eliminating the formation of dark spots and uneven skin tone. This skin conditioning antioxidant reduces free radicals formed by the sun, pollution, and heat. (1, 2, 7, 10, 11)
Laminaria Extract (Algae)- Is in the kelp family and serves as a moisturizing humectant for your skin. (12)
Lavender EO- Derived from flowering plant/shrub Lavandula angustifolia with beautiful flowers and a wonderful scent. Lavender has calming and anti-inflammatory properties. It is naturally microbial and helps to clear bacteria and excess oil. It is also anti-aging and moisturizing. (1, 4, 14)
Lecithin- It is an emollient and water binding ingredient, but it is also an excellent emulsifier for products. (12)
Lemon EO- Extracted from lemon fruit peels. It is astringent and detoxifying. The antiseptic properties assist in treating and clearing the skin. (5)
Leuconostoc (Radish Root Ferment Filtrate)- Alternative, natural preservative that comes from radishes fermented with Leuconostock kimchii. The same lactic acid bacteria that is used to make traditional Korean kimchi. Antimicrobial properties are created by the bacteria during the fermentation process. (12, 14, 15)  
Limnanthes Alba (Meadowfoam) Seed Oil- The oil comes from the seeds of the white flowering plant called meadowfoam. It has a unique fatty acid composition that makes the oil super stable, soft and smooth. It also contains antioxidant components such as vitamin E and is absorbed rapidly by our skin without feeling super greasy. (5, 10)
Linden Flower Extract- Linden flowers contain flavonoids and antioxidants that give it both anti-inflammatory and antimicrobial properties. It is used to treat itchy, irritated skin. (12)
Litsea Cubeba Oil- It is the volatile oil obtained from the berries from the flowering plant litsea cubeba. Used in skincare products for its perfuming scent, but it also contains antimicrobial and anti-inflammatory properties. (11,12)
Lonicera Caprifolium (Honeysuckle) Flower Extract- Extract of the flowers of the honeysuckle. It is rich in skin-friendly nutrients with many functions. Skin-soothing, calming, and anti-inflammatory make this great for sensitive skin. (10, 11)      
Althea Officinalis (Marshmallow) Root Extract- Marshmallow is a perennial herb and the extract from the root and stem secrete mucilage, which helps soften skin, kill bacteria and is a natural anti-inflammatory. It is a great ingredient for hypersensitive skin due to its emollient and skin soothing properties. (8)  
Matricaria recutita (Chamomile Hydrosol)- Is created by steam distillation of the chamomile flowers. Chamomile is best known for its anti-inflammatory and skin soothing properties. The hydrosol can be used as a base for water for creams, lotions and is a wonderful addition to toners. (11)
Mimosa EO (Cassia)- The EO is extracted from the pompom flowers and the leaves. Mimosa oil is beneficial to sensitive and oily skin types because of its anti-inflammatory and antiseptic abilities. (12)
Neem Oil- Neem oil comes from the Neem tree also known as Indian Lilac. It is cold pressed and contains vitamin e, antioxidants, calcium and essential fatty acids (EFA). These highly beneficial properties stimulate collagen production, reduces the appearance of scars and wrinkles, and is an all around wonderful anti-aging ingredient. (5)  
Niacinamide (Vitamin B3)- Niacinamide is an all around skincare superstart ingredient. It can be found in meat, fish, wheat and small amounts of veggies, but the skincare version is produced synthetically. It can boost collagen production which makes it a great anti-aging ingredient. It is skin brightening, anti-inflammatory, and a moisturizing humectant. It is multi-functional. (1,7, 10, 11, 14)
Nutmeg Powder- Nutmeg spice comes from the seed of the Nutmeg tree. The spice is a wonderful skincare ingredient. It has antibacterial, anti-inflammatory and astringent properties. It is highly beneficial in treating acne and it assists in evening out pigmentation. (5)
Oat Amino Acids- Ingredient derived by hydrolysis of oat proteins. The amino acids retain moisture and assist in soothing irritated skin. (8)
Oenothera Biennis (Evening Primrose Oil)- Fixed oil derived from the seeds of the evening primrose because of its nourishing and moisturizing fatty acids. It assists in reducing irritation and inflammation. It is a wonderful healing ingredient. (9)
Olea Europaea (Olive Oil)- Fixed oil derived from the ripe fruit of the olive. It can be eaten but it is also moisturizing and nourishing to the skin. It is heavy on the fatty acids and also contains antioxidants that makes it a nice ingredient for dry skin. (6, 9)
Olive Squalane- Skin identical ingredient that is derived from olives. It is a moisturizing emollient that is beneficial and compatible with most skin types and conditions. It makes your skin feel nice and smooth without feeling heavy or greasy. (11)  
Phenoxyethanol- A safe and gentle paraben free preservative. It is also found in green tea, but the version in skincare is created synthetically. (5, 7, 9, 8)
Populus Tremuloides Bark Extract- Derived from the bark of Populus Tremuloides also known as the Aspen Trees. In skincare it can be used as a preservative and it is skin-conditioning making skin feel nice and soft. It contains antiseborrheic and antimicrobial abilities. (12)
Potassium Sorbate- Preservative used to guard from mold and yeast. (1, 10)
Prunus Amygdalus Dulcis (Almond oil)- Fixed oil derived from the ripe seed kernel of the sweet almond tree. It is an emollient plant oil that has a ton of skin-nourishing fatty acids that are great for smoothing and moisturizing. (6, 10)  
Prunus Armeniaca (Apricot Kernel Oil)- Pressed from the Apricot kernels. Closely resembles the natural sebum produced in our skin. It contains antioxidant vitamin e and contains nourishing fatty acids. Moisturizing emollient and great for dry skin. (9, 13, 12)  
Pumpkin- High in vitamins A, C, and E it assists in reducing and smoothing the appearance of fine lines and wrinkles. It contains alpha hydroxy acids (AHAs) that sloughs off dead skin and boosts cell turnover. (5)
Rosa Damascena (Rose) Distillate- Diluted version of Rose EO. Used mostly for its fragrant component, it has antioxidant and microbial abilities. (10)
Rosa Rubiginosa Seed Oil (Rosehip Seed Oil)- Oil derived from the seeds of the wild rose bush. It is a nourishing and moisturizing emollient filled with fatty acids that is wonderful for our skin. It is great for acne, scars, and wrinkles because of its ability to restore and regenerate tissue. (6)  
Rosa Damascena Flower Oil (Rose EO)- Derived from roses. Has a beautiful scent and contains antioxidant and antimicrobial properties. (3, 10)
Rose Hydrosol Floral Water- Hydrosols are the aromatic remains after the steam-distillation process occurs and are distilled from the entire plant material. (3)  
Rosehip Powder- Extracted from the seeds of wild rose bush (similar to Rosehip Seed Oil). It is a milled seed powder rich in Vitamin A (Retinol) and essential fatty acids. (6)
Rosamarinus Officinalis (Rosemary Leaf Extract)- Derived from the herb, rosemary. It contains soothing anti-inflammatory antioxidants including antimicrobial, astringent and toning properties. (2, 11,13)
Rosemary Oleoresin- Natural extract ingredient derived from rosemary oil used as a preservative. (10)  
Salvia Officinalis (Sage Leaf Extract)- Extract derived from the whole plant. It contains antimicrobial/antibacterial properties. It is also a skin-conditioning and skin protecting agent which gives the skin a soft and smooth appearance while soothing dryness and irritation. (14)  
Salicylic Acid- Is a beta-hydroxy acid that works on the surface but also gets deeper in the pores. It is a highly used chemical exfoliant ingredient for treating acne and blackheads, while also being a potent anti-inflammatory. (14)
Salix Nigra Bark Extract (Black Willow Bark)- Derived from bark of the black willow tree for its skin soothing benefits. It is a natural beta-hydroxy acid. (2, 14)
Simmondsia Chinensis Seed Oil (Jojoba oil)- Jojoba is a plant native to North America. The seed oil is extracted from the seeds. Jojoba oil is great because it is an emollient, is the most similar to human sebum, and is highly moisturizing. (2, 6, 7, 10, 11)
Sodium Carbomer- Common thickening agent that assists in creating viscous, clear gels and stabilizing emulsions. (8)
Sodium Hyaluronate (Hyaluronic Acid)- Sodium relative of hyaluronic acid. They are pretty much the same. It is a moisturizing, skin conditioning humectant. (8, 10, 11, 15)  
Saccharum Officinarum- Extracted from sugar cane it is a moisturizing humectant. (5)  
Superoxide Dismutase (Plant Peptide/SOD)- It is the body's smart antioxidant enzyme that protects cells from highly reactive, cell-damaging superoxide radicals. (11)  
Sweet Orange EO- Derived from Citrus sinensis. It is known for its anti-inflammatory and antiseptic properties. A great anti-aging ingredient assisting in collagen production that reduces the appearance of fine lines and wrinkles. (3)
Tangerine EO- Tangerine essential oil is derived from the peels of the citrus fruit. It smells lovely and fresh, and it contains antifungal and antiseptic properties that assist with acne. (2)
Tea Tree Oil- Derived from the leaves of Melaleuca alternifolia, a small tree native to Australia. It contains antimicrobial, anti- inflammatory, and antiseptic properties. Very helpful for soothing and healing a wide variety of skin issues. (14)  
Vitamin E (Tocopherol)- Vitamin E is a fat-soluble antioxidant in our skin. It contains emollient properties which makes our skin nice and soft and it also provides photoprotection against UVB rays. (5, 6, 9, 11, 13)
Vitus Vinifera Seed Oil (Grape seed Oil)- Derived from the seeds of the grape, vitis vinifera. It contains antioxidants, and is an emollient oil that softens and smooths your skin. (9)
Hamamelis Virginiana Extract (Witch Hazel Extract)- Derived from Witch hazel a tree with yellow flowers native to North America. It is antibacterial, a soothing anti-inflammatory, and a vasoconstrictor which means it promotes the healing of broken skin. (3)
Xanthan Gum- Is a commonly used emulsion stabilizer. It is all natural and created via fermentation and its duty is to help with the flow and feel of the formula. (5)
Cananga Odorata Flower Oil (Ylang Ylang EO)- The essential oil is derived from the yellow fragrant flowers of the Canaga tree native to tropical parts of Asia. It is a lovely and floral scent. (12)  

PRODUCT INGREDIENT KEY
Flower Child Cleanser
Lady Grey Cleanser
Valencia My Love Toner
Wise Roots Toner
Pumpkin Purity Exfoliating Treatment
Rosehip Resurfacing Treatment
Moonbeam Brightening
Cucumber Quartz
Hella Hydration
Plant Power
Arabica Peptide Eye Cream
Apex Algae Skin Emulsion
Oracle Face Oil
Blemish Beatdown Serum
CoCo Skin Elixir
SIGN UP TO RECEIVE A DISCOUNT ON YOUR FIRST PURCHASE!